Category:
Programs/Services
Main Menu, Programs/Services
ALEXANDRIA, Va., (Sept. 29, 2016)—National PTA® and Guitar Center have teamed up to bring resources to families, schools and PTAs across the country to inspire students' creativity through the National PTA Reflections arts in education program.
"Participation in the arts enables students to explore their talents and express themselves while building their confidence and sense of accomplishment. Involvement in the arts is also closely associated with students' social and emotional development and civic engagement," said Laura Bay, president of National PTA. "National PTA is thrilled to team up with Guitar Center to provide more students the opportunity to experience the joy and important benefits that come from participating in the arts."
As part of the collaboration, Guitar Center will donate musical instruments to a number of local PTAs across the country to support their arts education efforts, inspire students to participate in the National PTA Reflections program and spark students' interest to create music. Local PTAs will also have the opportunity to tap into a wide range of support from Guitar Center locations in their areas, such as having Guitar Center instructors serve as judges for their Reflections programs. With studios in nearly 100 stores, Guitar Center Lessons provides a world-class music education in many genres for musicians of all ages and skill levels.
"Learning to play music can be an amazing, life-changing experience that can help improve a student's self-confidence, but also boost their academic performance over time," said Krista Shue, national director of Guitar Center's Lessons program. "We're excited about the opportunity to collaborate with National PTA to introduce more children to learning music and fostering the skills necessary to think creatively."
National PTA Reflections is a recognition program through which students are encouraged to explore their creativity and be involved in the arts—in the classroom and at home. National PTA and PTAs nationwide urge students from preschool through grade 12 to create and submit original works of art in the medium of their choice—dance choreography, film production, literature, music composition, photography or visual arts—that reflect on an annual theme. The 2016-2017 National PTA Reflections theme is "What Is Your Story?"
Submissions are reviewed by visual, literary and performing art experts, and students are recognized each year at the local, state and national levels for their artistic ingenuity in bringing the theme to life. Guitar Center will make it possible for a National PTA Reflections award recipient to travel to the nation's capital in January to participate in a special ceremony at the U.S. Department of Education.
"The National PTA Reflections program has inspired millions of students to explore their talents and be involved in the arts for nearly 50 years," added Nathan R. Monell, CAE, National PTA executive director. "National PTA and Guitar Center share a commitment to ensuring all students have the opportunity to experience the arts, as it is essential to helping them reach their full potential and preparing them for long-term success."
About National PTA
National PTA® comprises millions of families, students, teachers, administrators, and business and community leaders devoted to the educational success of children and the promotion of family engagement in schools. PTA is a registered 501(c)(3) nonprofit association that prides itself on being a powerful voice for all children, a relevant resource for families and communities, and a strong advocate for public education. Membership in PTA is open to anyone who wants to be involved and make a difference for the education, health and welfare of children and youth.
About Guitar Center
Guitar Center is the world's largest retailer of guitars, amplifiers, drums, keyboards, recording, live sound, DJ and lighting equipment. With more than 270 stores across the U.S. and one of the top direct sales websites in the industry, Guitar Center has helped people make music for more than 50 years. Guitar Center also provides customers with an in-house, state-of-the-art lesson facility through its GC Lessons programs in more than 100 stores, where musicians of all ages and skill levels can learn to play a variety of instruments in many music genres. Additionally, Guitar Center's sister brands include Music & Arts, which operates more than 140 stores specializing in band & orchestral instruments for sale and rental, serving teachers, band directors, college professors and students, and Musician's Friend, a leading direct marketer of musical instruments in the United States. With an unrivalled in-store experience, an industry-leading online presence and passionate commitment to making gear easy-to-buy, Guitar Center is all about enabling musicians and non-musicians alike to experience the almost indescribable joy that comes from playing an instrument.
Media Contact:
Heidi May Wilson, National PTA
| | |
| --- | --- |
| | September 2016 |
Registration is still open
for the 2016-2017 school year. Sign up your school today for our FREE, video-based program at
www.missourisafeandsober.com
. Here are a few of the benefits to participating in this program:
Valuable education designed to teach your students the dangers of underage drinking and drunk driving
New this year: Activity and discussion guides designed to be used to supplement each video
All pledge kit materials are FREE (including a new video, pledge cards, banner, stickers and more)
A chance to win a check for your school up to $500!
Do you have questions about our programs? Contact Mackenzie Hernandez at mackenzie@missourisafeandsober.com or at 417-631-4009.
Our third annual Rise and Shine with Safe and Sober breakfast fundraiser
 is coming up on Thursday, October 13. There are 
still a few sponsorship opportunities
available. If you are interested in attending the event or sponsoring a table, contact Angela Garrison at
angela@missourisafeandsober.com
.
Thursday, October 13
7:00 – 8:30 a.m.
White River Conference Center (Adjacent to Bass Pro)
600 West Sunshine Street
Springfield, MO 65807
If you are already planning on attending the event, share your posts with us using:
#RiseandShinewithSNS
It can be difficult to start a conversation about alcohol with your teen. Click the image or link above to watch our video tip designed to help you start this conversation.
Thank you to our sponsors!
View a complete list of our sponsors at: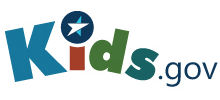 Learn About Concussions
Concussions can happen in an instant. From toddlers falling at home to teenagers participating in sports. Concussions are traumatic brain injuries that can hurt a child's brain and may impact their development. Understanding the signs and symptoms of a brain injury may help you quickly address the situation. Learn more about concussions.